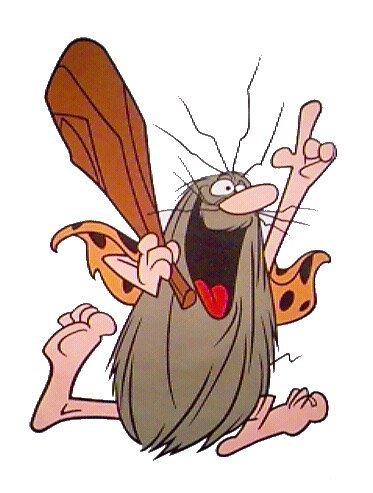 A few nights ago, I had a dream. In it, I had eaten a piece of cake, maybe some bread, and was asking myself, "Was it worth it?" My answer to myself was, "No, it wasn't worth it," and when I woke up, I realized how strange it was that I was following the paleo diet while I was asleep.
Admittedly, I was relieved that I hadn't deviated from the Paleo plan because I am really digging the improved energy levels, deeper sleep, and leaner/meaner physique that is starting to emerge.
As I move into the 4th week of the 30 Day Paleo Diet Challenge, I have found that my new level of self discipline and discretion has had profound implications for other areas of my life as well. Having a clear focus on what I need to be eating has resulted in more productivity and confidence at work.
Prior to the challenge, I was also a little food-obsessed, looking forward to meals as a source of entertainment. Putting food back in the category of "nourishment" along with "exercise", and "water", has allowed me to improve my relationship with my wife as I look forward to spending quality time with her rather than looking forward to my next snack.
The multitude of benefits that I am experiencing far outweight the fleeting and superficial pleasure of sweets, the narcotic allure of grains, and the greasy, creamy seductions of dairy. This isn't to say, however, that the "Caveman Cuisine" that I am
consuming isn't pleasurable. Fruit has never tasted so sweet, avocado so sensual, and meat so unctuously delicious.
While I still plan on having a "free" weekend at the end of my challenge (my wife's friend is getting married in Miami and we will be staying with my parents), I am seriously considering amending the "30 Day" challenge into a "90 Day" experience to see how far my body, mind, and spirit will go.
One issue that I noticed during my weekly bodyfat and weight check was that my my bodyfat % increased. Since I also lost bodyweight, this is indicative of muscle loss and too few calories for my activity level. The previous week was an "off" week (easier, recovery based workouts) and I actually experienced better results (weight loss and bodyfat decrease) than I did during my high-intensity "on" week.
To staunch my loss of muscle, I am adding in an additional 500 or so calories per day from nuts, fruit, and whey protein. This should slow down the weight loss to .5-1lb this week and keep my body from using muscle tissue as fuel.
Week 4 Statistics:
Weight - 184.5 (-7.5lbs from start)
Bodyfat % - 11.9% (-1.4% from start)
Previously on "Caveman Me"...
Week 1: "Hunting and Gathering at the Grocery Store"
Week 2: "Energy Off, Energy On"
Week 3: "Eyes Wide Open"