Before modern food processing gave us the "
Power Bar
", the native peoples of the American plains had pemmican. This durable mixture of pounded meat, rendered fat, and a maybe a few dried herbs and berries was a staple food on long journeys as it provided concentrated energy in a compact, portable form.
(For a traditional pemmican recipe, go ---> here)
Today, refrigeration, global supply chains, and "foods" formulated by engineers and scientists (rather than family members) dominate our collective diet. In the space of only a few generations, our relationship to food, food traditions, and the land has become symbolic rather than intimate. "Food" packaging utilizes colorful pictures and carefully crafted messages in order to trigger pleasant emotions yet this is merely a Trojan Horse. Inside the box, you'll find industrialized commodities and chemicals known to promote disease.
Yet returning to the past is neither possible nor would it be desirable even if we could somehow travel backwards in time. Concomitant with the tragedies of civilization come the successes; relative peace, equality, and personal freedom.
In this modern era we occupy a unique space in the history of humanity. Freed from the daily struggle for survival, we can look to the past for wisdom and apply it in the present as an act of volition, of our own free will, we can put down the power bar and pick up the pemmican.
Well, not pemmican exactly, but something akin to it; a mixture of animals, plants and minerals that provides nourishment and shows respect.
Animals
White-tailed Deer
Pigs
Plants
Blueberries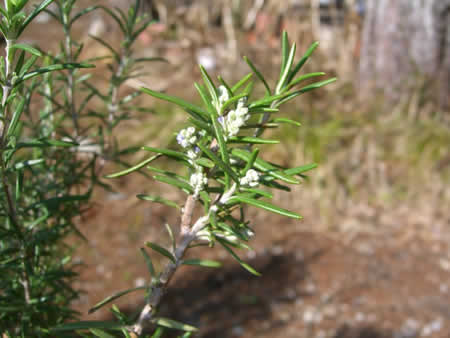 Rosemary
Almonds
Minerals
Sea Salt
Directions:
In a large pan, melt 2 tbsp of
bacon fat
over medium heat. Brown 1lb of ground venison in the bacon fat and season with rosemary and sea salt. Serve with fresh blueberries and roasted almonds.